iCan Shine Bike Camp
Hosted By Variety, The Children's Charity of Texas
2020 Date TBD | Clay Madsen Recreation Center
Variety's iCanShine Bike Camp !
Variety's iCan Shine Bike Camp 2019 was a wonderful event. We're so appreciative of the riders, families, volunteers, sponsors and partners who came together to make Bike Camp happen!
This year we are very grateful for our partner organizations and corporate sponsors who are helping us bring iCanShine Bike Camp to our community: Round Rock Parks & Recreation, The Down Syndrome Association of Central Texas (DSACT), The Autism Society of Texas (AST) & EVO Entertainment.
From iCanShine's website:
"Our organization began in 2007. Since then, we have successfully taught approximately 20,000 people with disabilities to ride a conventional two-wheel bicycle. The impact of learning to ride a bicycle independently, and our high level of success in helping people with disabilities accomplish this feat, continues to drive demand for our iCan Bike program.
Approximately 80% of the people who participate in our iCan Bike program learn to ride a conventional two-wheel bicycle independently (at least 75 feet with no assistance) by the end of our five-day program while attending for only 75 minutes each day! The remaining 20% make tremendous progress towards this goal and leave our programs accompanied by family members trained as 'spotters' to pick up at home where we leave off!"
For more information (or to find any other iCanShine Camps in the area) about iCanShine's Bike Camp Program please visit icanshine.org.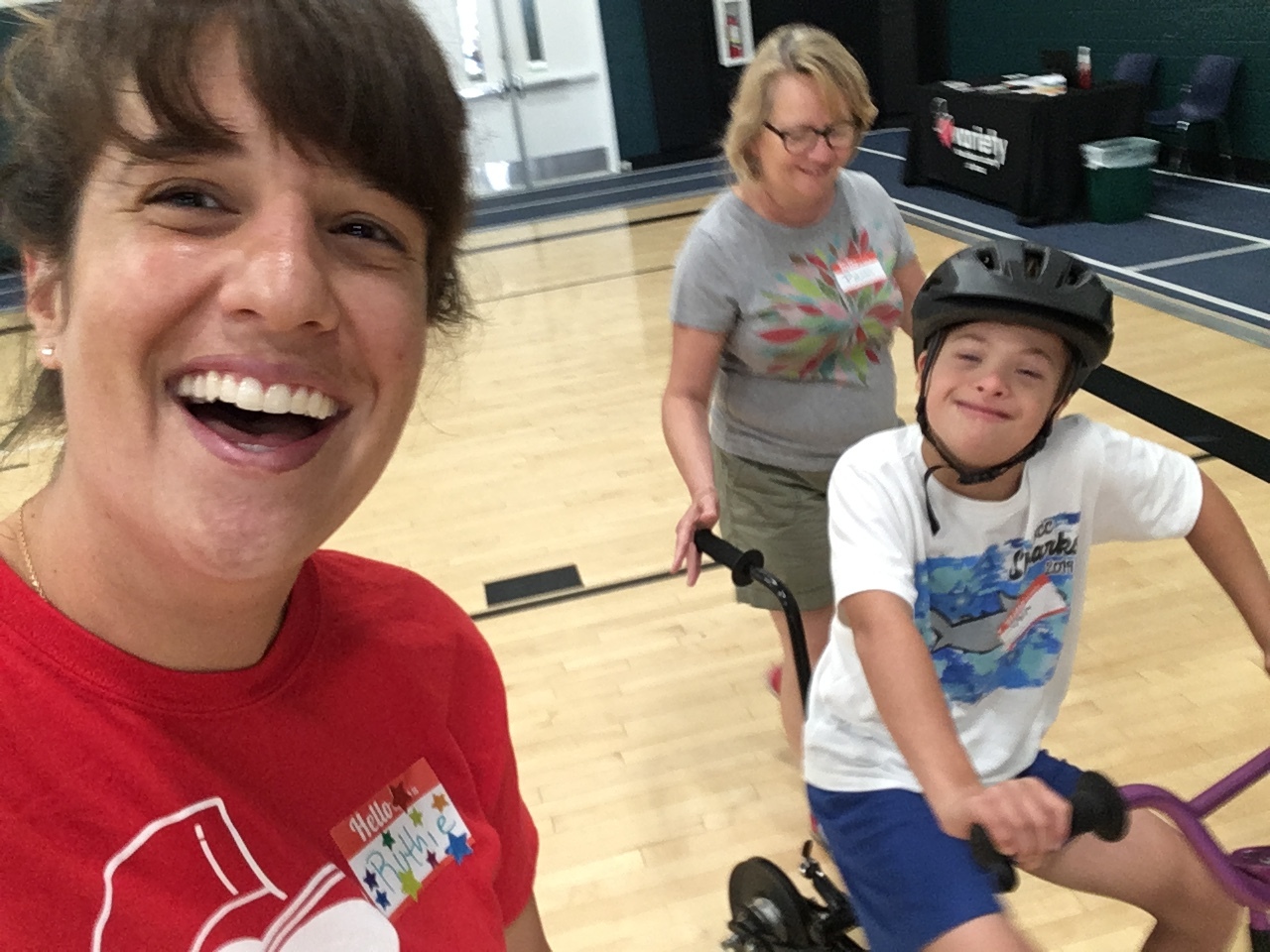 Enrollment
To be eligible to enroll, riders must:
· Be at least eight years old (Riders who are 7 1/2 years old by the start of camp will be put on a waitlist)
· Have a disability
· Be able to walk without an assistive device, such as a walker or cane
· Be able to side-step quickly to both sides
· Have a minimum inseam measurement of 20 inches from the floor
· Weigh no more than 220 pounds
Child must have their own two-wheeled bike that they will bring to camp.
Donate
By making a tax-deductible donation, you can ensure that children experience the excitement of learning to ride a bike at an affordable price, or even free. A donation of $150 covers the cost for 1 child to attend Variety's iCanShine Bike Camp. (Please write "Bike Camp" in the comment section of the donation).
Clay Madsen Recreation Center
1600 Gattis School Road
Round Rock, TX 78664
United States